Cedar Planks | Eastern Red Cedar | Aromatic | 15 Sq Ft
Cedar Planks | Eastern Red Cedar | Aromatic | 15 Sq Ft
Availability:
Most accessories are in stock and will ship within 48 hour
Minimum Purchase:
1 unit(s)
Pricing Guide:
Show/hide pricing guide
| Total Quantity | Base price per unit |
| --- | --- |
Discounts will appear in cart
List price reflects purchase of at least 15 units
---
Product Description
Aromatic Eastern Red Cedar planking kits | Each box contains 15 square feet | Approximately 1/4" thickness

Remember the fresh scent of cedar? Remember placing your fine clothing or blankets in your family heirloom cedar chest? Our aromatic wood is a natural and safe deterrent to pests such as roaches, moths, silverfish and more and with our 15 square foot cedar planking kits you can line a drawer, line a chest or trunk, build a box or even build an entire closet to ward-off pesky and damaging pests while enjoying the fresh outdoor forest aroma of natural cedar wood, a refined and a much friendlier choice than the chemical smell of mothballs. No chemicals added!
Wonderfully fresh aroma

100% natural, no added chemical or treatments

Protect your fine wool and other clothes

ideal lining for Closets, drawers, boxes, trunks, chests and more


Easy, do it yourself (DIY) installation

Tools typically required include a hammer, square, measuring tape, saw and either colored paneling nails or construction adhesive

Solid Wood Tongue and Groove planking, including ends for accurate installation


Staining or painting not required

Conveniently packaged in 15 square feet kits

15 Sq Ft Kits contain random lengths (from 12" to 48" Long) x 3 3/4" wide x 1/4" thick

Minimum Order: 4 Kits (enough for 60 Square Feet)

We recommend ordering 10% overage to insure you have enough for your space


Install directly to studs, where codes allow, or to wall board or plaster walls

Recommended for interior use

View our 35 Square Feet Cedar Planking Pro Pak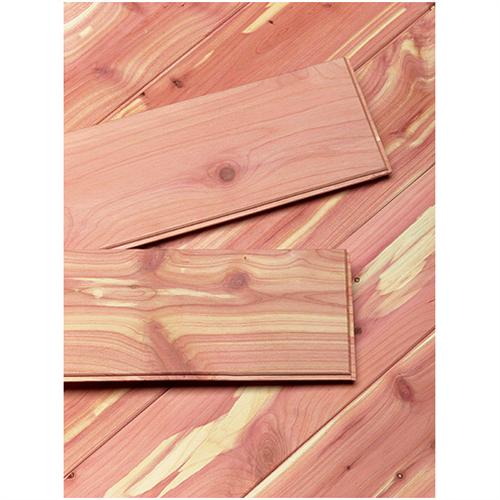 Product Videos
CedarSafe Plank Installation
(08:33)
Installing CedarSafe Planks with HGTV Home Improvement Expert Pat Simpson. More information can be found at http://www.cedarsafeclosets.com
CedarSafe Plan...

Installing CedarSafe Planks with HGTV Home Improvement Expert ...
Product Videos
Warranty Information
One year limited warranty
Find Similar Products by Category
Customers Who Viewed This Product Also Viewed